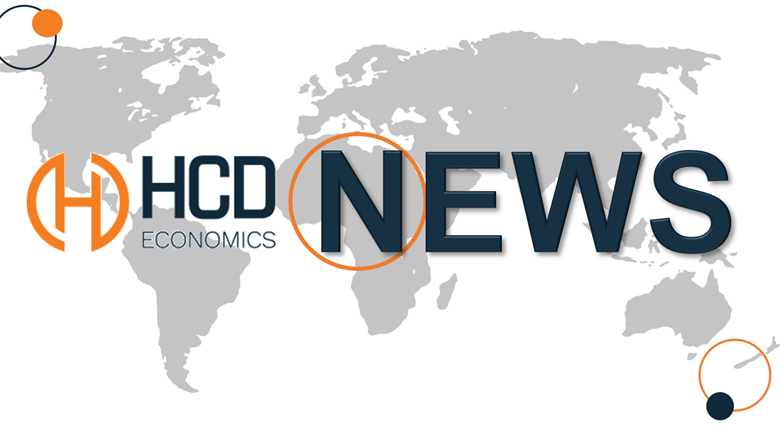 The HCD and Prime Access team attended ISPOR (The International Society for Pharmaeconomics and Outcomes Research) 'in-person', the first time since the COVID-19 pandemic that the conference returned to an in-person event (with on-line participation still available for those delegates preferring to participate virtually).
The organisers describe the conference format as 'pioneering', connecting an in-person and virtual audience. They state that 'ISPOR is pushing the boundaries of innovation to design an event that works in today's quickly changing environment'
Team members Persefoni Kritikou and Jenny Blackham report there was a very positive vibe, with enthusiasm for the return of the opportunity to engage in person with other congress participants. The presentations reflected this international engagement, with many countries invited to present in plenary and across all sessions. Session formats included educational symposia, plenary sessions, forums, an HEOR theatre, discussion groups, and poster tours, along with much missed in-person social networking.
The theme of the meeting was 'the future of health economic and outcomes research in patient driven digital healthcare systems', which led to extensive discussions on how to bring the patient to the centre of healthcare decision-making and also inspired debate on how the digital technologies will transform healthcare. There was an increased focus on Real World Evidence (RWE) within the overall programme.
The event took place between May 15-18 at the Gaylord National Resort and Convention Centre in Washington DC. The welcome session was titled 'HTA on the Run'. After poster sessions, the format offered breakout sessions, with topics including 'No label, No Interest – How should sponsors integrate patient experience data not intended for labelling in new drug applications' and 'What is the preferred approach to US Drug Pricing reforms, International Reference Pricing or Value-Based Pricing'. In parallel, three podium sessions addressed patient-centric themes of fair access, patient/caregiver evidence, and QoL/Health Utility methods.
The HEOR Theatre and afternoon breakouts and poster tours on May 16 featured six dedicated to RWE, alongside value assessment, digital health tools, artificial intelligence, patient centricity, and optimising Patient Reported Outcomes use in clinical trials.
Day two began with a plenary titled 'Can Big Data Analytics Deliver on the Promises of Personalized Medicine for all?', reflecting an interest across the programme in big data, database analysis, patient generated data, linked data, and registry data. RWE and patient engagement content continued to be a focus across all sessions on day two and three, with the final plenary entitled 'The Patient (finally) at the centre: How can we leverage digital data to make patient-focused adoption, reimbursement and management decisions.'
ISPOR remains an essential date in the HCD Economics and Prime Access diary and we are delighted it is reinstated as an in-person event, for learning and professional engagement.
For more information on personal reflections from our team on their experiences at ISPOR, please contact Alison Rose – who can connect you with one of the team – alison.rose@hcdeconomics.com