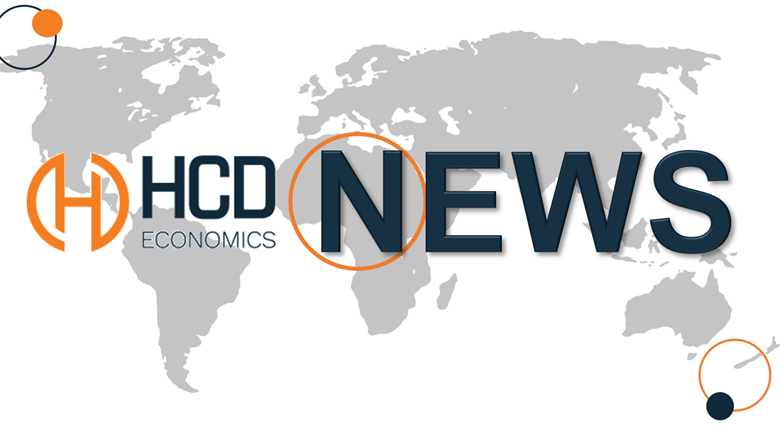 Our news coverage in 2022, has focused on our commitment to generating evidence to inform decisions that deliver health equity. Our news reports share methodologies and results from our innovative research programme covering a wide range of disease areas and applied health economic analytical techniques.
The year began with our announcement in January 2022 of the Prime Global acquisition of HCD Economics, CEO of Prime Global, Graeme Peterson explained the synergies that drove the decision to bring HCD Economics into the Prime Global family, 'combining HCD's evidence generation and analytic expertise with our specialist medical, patient and payer communications skills' Graeme also reflected on the mutual commitment both organisations have on improving patient's lives, 'helping ensure patients have timely access to innovative patients'.
In February, we carried another verbatim contribution, this time from Chris Mullin, Chief Economist, UK Department of Health and Social Care, who was commenting on a study designed and undertaken by HCD's Idaira Rodriguez which offered a method to contribute to improved healthcare policy development 'A remarkably simple and helpful piece of research'. The policy development theme continued in the second news item published in February when we reported the launch of our Spanish affiliate. The affiliate, is a European Union based organisation and shares the commitment reported in the 'State of Health in the EU report (published by the European Commission) to an evidence based approach to improve human lives and the economic impact of proactive healthcare intervention.
Throughout 2022 news articles were published to report research undertaken in support of patients in a number of disease areas including paediatric haemophilia and the impact on treatment following the 2018 introduction of novel genetic therapies, socio-economic understanding of movement disorders, patient preference in beta-thalassemia and the true cost of dementia. In a number of diseases, a focus emerged on the overlooked economic impact on caregivers and a consequent increase in research addressing the quantification of caregiver burden.
Developments within the broad discipline of real world evidence research informed news articles reporting health technology assessment of gene therapies, analytical methods that minimise risk of bias and characterise uncertainty and the appointment by the European Medicines Agency of the new role of Head of Real World Evidence. Organisations that informed these news articles included UK's NICE organisation, the European regulatory body, the European Medicines Agency (EMA) and the UK's Office for Health Economics (OHE).
The commitment of HCD Economics to innovation was recognised in March, when the company was shortlisted for the High Sheriff of Cheshire Award for Excellence. The award has a fifteen year history and is a partnership with the University of Chester, established to recognise outstanding achievements by enterprises in Cheshire.
The team responsible for contributing news content to the HCD website is already planning the 2023 programme, including emphasis on the practical implementation of the synergies identified by Graeme Peterson in his January announcement of the Prime Global acquisition of HCD Economics. 2023 will see more data generated, across a broadening number of disease areas and effective dissemination of that data in support of the overriding objective to inform policy decisions that impact positively on patient's lives.