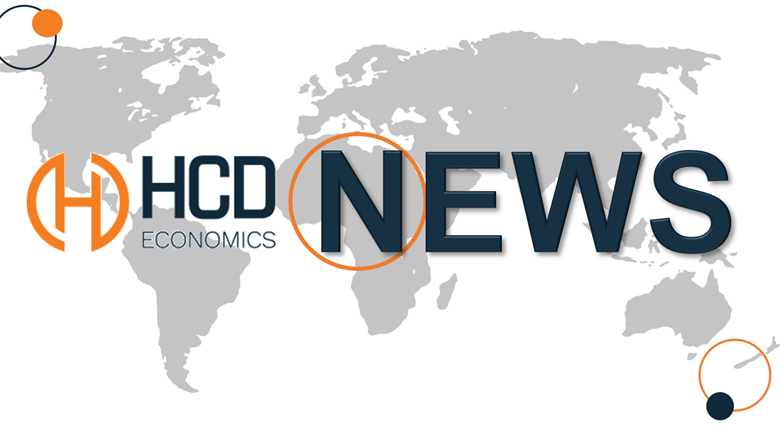 The live Virtual ISPOR Europe 2020 was held 16 – 19 November. The event brought together a vibrant community of experts and thought leaders virtually to help shape the future of HEOR. ISPOR states 'we looked at fundamental conventions around value, risk, rewards, and the role of public and private sectors to drive innovation, investments and extending progress to broader public health concerns.' HCD Economics received two Gold research awards from ISPOR. The Gold award is in recognition of having achieved the top 10% of reviewer scores.
Distinct from the face to face event, the virtual IPOR Europe conference is available to delegates through to 31 December 2020. Registered attendees will have access to all the session content and can still browse Posters and Exhibitors. Registrants can also continue to use the ISPOR Networking & Chat tool to network with fellow attendees.
The commitment HCD Economics is making, with partners from the patient community and University of Chester, to Huntington's Disease research was recognised with a Gold Award for the poster 'Quantifying the socio-economic burden of Huntington's Disease in the US and 5EU: study design and statistical analysis details'. The poster reports on the need for evidence, drawn from a methodology rooted in patient and public involvement and engagement (PPIE), on the comprehensive assessment of the HD clinical, economic and humanistic burden from a multinational perspective. The study will also analyse burden across all stages of HD to bring important insight on possible savings with the introduction of disease modifying therapies. Please use this link to review the poster.
HCD Economics have undertaken a number of Discrete-Choice Experiments (DCE), including the second poster to be awarded Gold, 'A DCE with Duration to Compare the Preferences of People with Haemophilia and the General Population'. The findings from this research project, conducted with partners UniQure Inc. indicate the presence of a 'disability paradox' as the results show that people with haemophilia, across severities, value health states higher using the EQ-5D-5L compared to the general population. These findings highlight the importance of capturing the impact of haemophilia on quality of life, as reported health states from haemophilia patients are valued higher and thus the impact of haemophilia may be misunderstood. The link to this poster is here.
The nine posters accepted by ISPOR, reflect the disease areas currently being invested in by HCD Economics and the expertise in the socio-economic understanding of those diseases. Posters include the Gold awards in HD and Haemophilia, plus further haemophilia research including studies focused on the arrival of gene therapy as a treatment for this disease. The design and utility of evidence to support access to gene therapy is an important investment area for HCD Economics. Real World Evidence research observing surgical and biologic regimens in ulcerative colitis, plus a study in Coronary Artery Disease were also accepted as posters. Links to the remaining seven posters are provided below.
PMU95: A Systematic Literature Review of Preference Studies in Haemophilia
PRO111: Using Expert Judgement to Inform Decision Making WHEN the Evidence Base Is Limited: A Case Study in Haemophilia
PRO124: Qualitative Research to Inform the Development of a Discrete Choice Experiment to Examine Preference of People with Haemophilia for GENE Therapy
Idaira Rodriguez Santana et al Economic burden of congenital haemophilia
Anum Shaikh et al – Coronary Artery Disease – Cost-effectiveness of Impella
Ulcerative colitis surgery poster
Ulcerative colitis Biologics use and survival rates
For further information on the full scope of socio-economic and real-world evidence research currently being conducted by HCD Economics, please contact Alison Rose, alison.rose@hcdeconomics.com