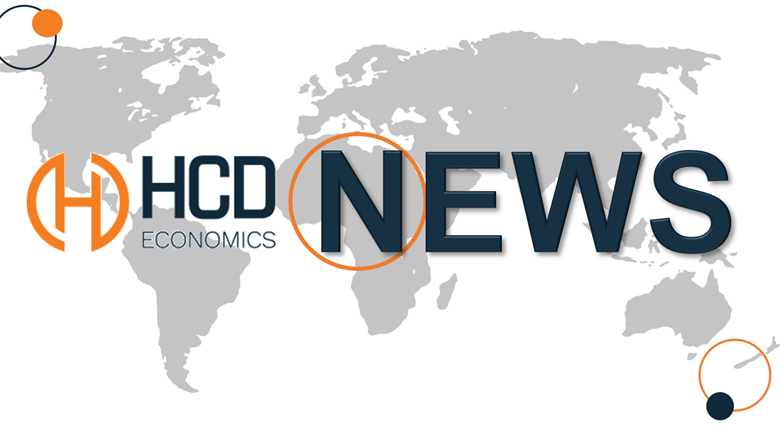 Although around 4-5000 people are known to be diagnosed with Fabry Disease in the United States (Mol Genet Metab 2008, 93:112-128), the US National Fabry Foundation proposes that just under 30,000 US citizens could be living, unknowingly, with classic and non-classic Fabry disease (https://www.fabrydisease.org/index.php/about-fabry-disease/how-many-people-have-fabry-disease
Recognising the crucial role of carers including relatives, partners, and professionals, that could be over 100,000 lives impacted by Fabry Disease in the US or 0.03% of the total US population. Combining Europe and US population, the possible number of people, either patients or those caring for patients with Fabry disease, rises to 360,000.
HCD Economics, part of Prime Global is launching a package of Fabry disease patient-led research initiatives, at the same time as the wider Prime Global team are pursuing a broad spectrum of programmes which place the patient at the centre of medical education, academic communication and pharmaceutical research. The Prime Global objective is to build a multi-disciplinary platform, committed to the improvement of lives – both for patients and the wider community of all who live with the disease. There are currently limited approved treatments, although there are promising developments underway including investment in gene therapy (GTx).
In a recent white paper, authored by the Prime Patient team and published on the Prime Global website, (https://primeglobalpeople.com/2022/03/04/patient-engagement-in-lysosomal-storage-disorders/), Fabry disease was one of a number of lysosomal storage disorders (LSDs) where the impact and extent of patient engagement was reviewed.
Fabry disease is a rare genetic disorder caused by a defective gene (the GLA gene) in the body. In most cases, the defect in the gene causes a deficient quantity of the enzyme alpha-galactosidase A. This enzyme is necessary for the daily breakdown (metabolism) of a lipid (fatty substance) in the body called globotriaosylceramide, abbreviated GL-3 or GB-3. When proper metabolism of this lipid and other similar lipids does not occur, GL-3 accumulates in most cells throughout the body. The resulting progressive lipid accumulation leads to cell damage. The cell damage causes a wide range of mild to severe symptoms, including potentially life-threatening consequences such as kidney failure, heart failure, and strokes, often at a relatively early age. Fabry disease is a progressive, destructive, and potentially life-threatening disease that can affect males and females of all ethnic and cultural backgrounds.
In LSDs, advocacy and engagement activities are important to identify challenges with existing treatments, and to identify potential new therapies that better meet patients' needs. Fabry disease involves widespread physical problems for patients and a key focus area is to improve physical outcomes. Current treatment seeks to manage Fabry disease effectively and requires a multidisciplinary approach. This comprehensive therapy includes intravenously administered enzyme replacement therapy (ERT) or Oral Chaperone Therapy, conventional medical treatment, and adjunct therapies, and may include lifestyle modifications and prophylactic medications.
Prime Patient's review raises awareness of what is important for LSDs and, consequently, those patients diagnosed with Fabry disease. HCD Economics is building on that awareness with two patient-led research initiatives.
The first initiative is a multi-sponsored preference research methodology, employing a discrete choice experiment methodology (DCE). The DCE will be used to identify the relative importance and value of treatment characteristics. The second initiative is a Burden of Illness study (BOI), conducted in partnership with the University of Chester. The BOI will assess the Fabry disease management pathway, associated costs, and quality of life from a societal perspective. The primary objective of the BOI is to quantify the direct medical and direct non-medical costs associated with Fabry disease amongst the adult population, the secondary objective is to determine and quantify the impact of Fabry disease on health-related quality of life (HR-QoL) amongst the adult Fabry population.
HCD Economics, Prime Patient, and the wider Prime Global group are committed to patient involvement and empowerment. In the Prime Patient white paper, an extensive and comprehensive agenda is proposed under the title, "What's next for patient engagement?". That agenda includes the following recommendations:
Create more disease-specific Patient Reported Outcome tools and data (PRO)
Generate more robust data that is in line with evolving expectations from regulators
Continuing to survey the opinions and feelings of patients and their parents/caregivers before embarking on trials
Workshops and advisory boards with patients and caregivers are essential
Continuing to engage with Patient Advocacy Groups (PAGs) and helping to support advocacy/patient expert programmes
Under the ethical governance of the University of Chester, the HCD Economics BOI will draw upon PRO data including the Anderson-Fabry Disease Scoring System (AFD-DS3) along with routinely included EQ-5D. In other disease areas, analysis of sub-groups within the total cohort has allowed for the identification of further opportunities for the design of new disease-specific PRO instruments. The DCE and BOI are both supervised by an advisory panel that includes representatives from the patient community and expert physicians, in both cases this is described as an Expert Review Group (ERG). The results from both research initiatives will provide peer-reviewed publications.
Both research projects are valuable sources of data to reinforce patient advocacy and as the lead researcher, HCD Economics commits to support and engage with patient groups to support them in deploying the data with advocacy work.
For more information on the planned research initiatives being launched by HCD Economics (Preference (Discrete Choice Experiment) and Burden of Illness studies), please contact alison.rose@hcdeconomics.com
For more information on the wider Prime Global group, please contact susie.marriott@primeglobalpeople.com