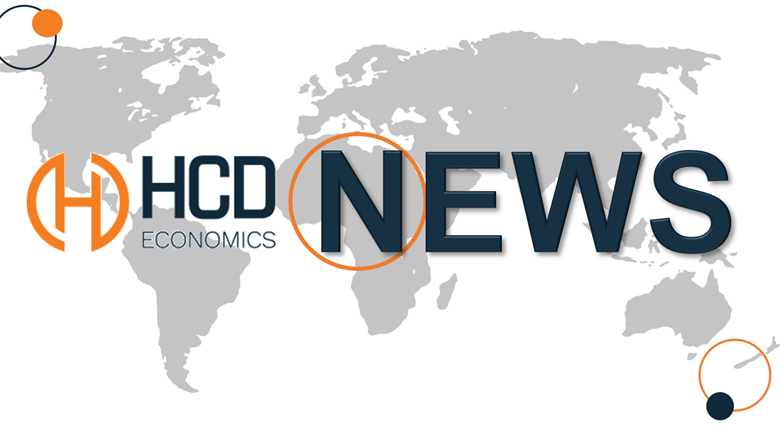 HCD Economics has championed the application of Time Trade Off (TTO) methodology, to the research objective of expanding the health economic evidence for treatments that improve the life of patients. A number of TTO studies are underway and in the March 22nd edition of the prestigious European Journal of Health Economics (impact factor 3.689 [2020] - 472,118 downloads (2021), the TTO study undertaken by HCD Economics was published and is available now as an open access publication. (https://link.springer.com/article/10.1007/s10198-022-01449-7).
TTO is an optimal research approach to determine health state utility values (HSUVs), which in turn inform improvement in understanding and quantifying improvement experienced by patients when prescribed innovative treatment. Routinely, assessment of healthcare technologies and interventions requires the assessment of both costs and utilities. HSUVs are measured using a range of generic and/or condition-specific tools. TTO is the preferred choice-based method according to UK National Institute for Health and Care Excellence (NICE) guidelines, indicating a preference toward valuation methods similar to those used in the 3-level EQ-5D (EQ-5D-3L) valuation study (National Institute for Health and Care Excellence (NICE). TTO is increasingly considered by NICE when EQ-5D scores are either not available or not appropriate (for example in the case of a rare disease). Process and methods guides: guide to the methods of technology appraisal.(https://www.nice.org.uk/process/pmg9/resources/guide-to-the-methods-of-technology-appraisal-2013-pdf-2007975843781).
The York Health Economics Consortium explains TTO as a choice-based method of eliciting HSUVs, which reflects the length of remaining life expectancy that a person may be prepared to trade-off in order to avoid remaining in a sub-perfect health (i.e. suffering from a specific disease or it's symptoms) state. In the beta-thalassemia (BT) TTO study, Relevant BT literature related to symptom and quality-of-life impact, including physical, functional, and emotional well-being, and safety profiles of BT treatments were considered when drafting health state descriptions. Eleven health state descriptions were developed by the HCD Economics research team and validated by haematologists and patient advocates for clinical accuracy and completeness. 200 individuals from the UK general population participated in the study.
The abstract included the following conclusions, 'This study provides health utilities for a range of BT health states from the UK general population perspective. Importantly, lower transfusion burden and lower burden of anaemia were associated with higher utilities.'
One such therapy directly impacting the transfusion burden for BT patients, is the innovative treatment Reblozyl which is the first and only erythroid maturation agent. Bristol Myers Squibb and Merck & Co., Inc., through Merck's acquisition of Acceleron, are jointly developing Reblozyl as part of a global collaboration and the medicine is currently approved in the U.S. for the treatment of anaemia in adult patients with beta thalassemia who require regular red blood cell transfusions.
Writing in a 2021 news release, Noah Berkowitz, M.D., Ph.D., senior vice president, Hematology Development, Bristol Myers Squibb stated "Patients with non-transfusion dependent beta thalassemia may not require lifelong blood transfusions for survival, but their need for effective treatment options is significant as they face a range of clinical complications due to chronic anaemia and iron overload. Reblozyl is an important therapy approved for anaemia associated with beta thalassemia and lower-risk myelodysplastic syndromes in multiple countries, including the United States and within the European Union.'
The European Union approved Reblozyl for BT patients in June2020, at that time Maria Domenica Cappellini, M.D., lead investigator of the BELIEVE study, Professor of Medicine, University of Milan, Fondazione IRCCS Ca Granda stated 'While beta thalassemia remains an orphan disease, the lifelong blood transfusions often needed by patients can have a significant impact on the limited blood supply in their communities, and there are few treatment alternatives, the European Commission's approval of Reblozyl provides eligible adult patients with beta thalassemia a new, much needed treatment option for their anaemia, and with it, the possibility of becoming less dependent on red blood cell transfusions."
The utilities obtained in the HCD Economics study will be employed as inputs in cost-effectiveness analyses of BT therapies. This study is a valuable contribution to the BT evidence base which will support patient access to innovative, new treatments for BT, such as Reblozyl.
For more information on the study, 'Health state utilities for beta-thalassemia: a time trade-off study', please contact Enrico Ferri Grazzi (enrico.ferrigrazzi@hcdeconomics.com)
For more information on the TTO research programme currently underway at HCD Economics please contact Alison Rose, alison.rose@hcdeconomics.com.