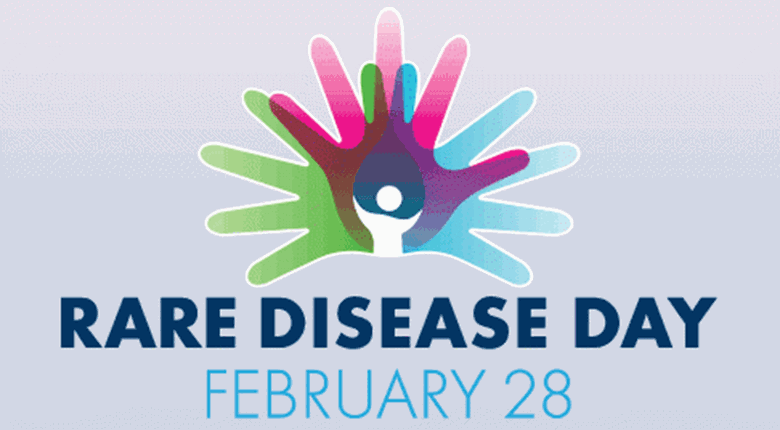 Rare diseases – update on HCD research in this area Duchennes – HCD to launch study with Project Hercules, a first in patient focused collaboration
HCD, committed to Rare Diseases, on 2019 Rare Disease Day
1 in 20 people will live with a rare disease at some point. Despite this, there is no cure for the majority of rare diseases and many go undiagnosed. HCD is committed to undertaking research, leading to a body of evidence that decision makers can draw upon, to facilitate decisions that are based on understanding and addressing the needs of rare disease patients.
Jamie O'Hara, HCD CEO said "Our growing team remain committed to ground-breaking and informative work in helping all stakeholders better understand the unmet needs of people living with rare diseases".
This week is an important milestone in rare disease research and awareness, with the last day of February always being dedicated to raising decision makers'awareness of rare diseases and their impact on patients' lives.
Decision makers includes policy makers, public authorities, industry representatives, researchers, health professionals and anyone who has a genuine interest in rare diseases.
To build upon our corporate commitment to Rare Diseases, HCD has invested in developing or managing a number of research projects, which contributes to these campaign targets, Supporting the patient community to provide them with a platform for reciprocal relations with payer and government bodies and the medical community is the central approach of HCD Economics. Our work in rare diseases including haemophilia and von Willebrand's disease are a case in point.
Study governance provided by an expert group of patient advocates, clinicians, academics and health economists working at the highest level of involvement as equal partners, provides insights including critical pathways of disease, impact of disease, and patient preferences. The resultant shared-decision evidence base supplements community efforts in lobbying for maintenance and improvement of treatment, service provision reviews, political messaging, and public health actions.
Why not contact us if you would like to work with HCD
HCD announces collaboration with Project Hercules – advancing treatment for Duchennes patients
HCD will be undertaking a burden of illness study in Duchennes, as a specialist in studies of this kind in haematological diseases. The study will be led by Project Hercules, a unique partnership working together to improve the outcomes of Duchennes patients. The partnership was established to give a voice to Duchennes patients, as explained by Fleur Chandler, speaking on behalf of Project Hercules,
"The patients' voices weren't being heard, and their burdens weren't being recognized, said Fleur Chandler, a member of Duchenne UK's Patient Advisory Board. Fleur is the mother of a boy with the disease. "I was working at GSK, and at that time we had a drug for Duchenne that unfortunately didn't meet its endpoints. I asked if I could take that model and give it to other companies because it was such a shame sitting there and not being used."
That led to the birth of Project Hercules, a collaboration whose goal is quite simple: to allow drug makers, charities, academics, patient organizations and experts to work together to build the evidence base for DMD required by Health Technology Assessment (HTA) agencies such as Britain's National Institute of Health and Care Excellence (NICE).
Alison Rose, HCD Real World Evidence Director said "HCD Economics has a well-documented history of collaborating and supporting a diverse group of healthcare professionals drawn from academia, charities, patient advocates, clinicians and industry sponsors. As part of the Project HERCULES steering committee, we are using our experience in running peer-reviewed burden of illness studies to gather core direct and indirect resource utilization items with costs associated, and quality of life impact. These datapoints are required to support pricing and reimbursement processes with HTA bodies and payers, and ultimately to inform and challenge healthcare policies and improve patient outcomes".
Project Hercules is launched at a time when healthcare budgets are subject to many restrictive challenges. Duchennes research is exploring innovative new treatments, although it will inevitable be very challenging to get them through market access barriers, as reviewed and approved by Health Technology Authorities such as NICE in the UK. Consequently research addressing the HTA issue right from the very outset alongside drug development is essential.
Seven companies now participate in Project Hercules: Pfizer, PTC Therapeutics, Roche, Sarepta Therapeutics, Solid Biosciences, Summit Therapeutics and Wave Life Sciences.
Link to Muscular Dystrophy news website regarding HERCULES